Revolution Slider Error: Slider with alias landing_hero not found.
Maybe you mean: 'home_fishing' or 'aboutme' or 'home_en' or 'abouten'
[wvc_parallax_holder y_axis="60″ smoothness="50″]
Stylish Home Pages
A fine assortment of fully customizable homepage layouts.
[/wvc_parallax_holder]
[wvc_page_index el_id="items-99775″ posts_per_page="100″ page_by_parent="2″ orderby="modified" order=""]
Beautiful Portfolio & Galleries
Hares comes with many ways to present your work.
Revolution Slider Error: Slider with alias landing_page_screenshots not found.
Maybe you mean: 'home_fishing' or 'aboutme' or 'home_en' or 'abouten'
#1
Install the theme
Download Hares from your Envato account and install it in seconds via your WordPress admin panel.
#2
Import demo data
Use our one-click demo importer to get the whole content of the demo in a few minutes.
#3
Customize
Edit the backgrounds,  text, and pictures to create your website as you wish.
Perfect Blog
Keep the world up to date with Hares blog tailored layouts.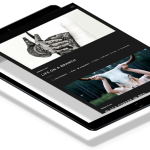 [wvc_parallax_holder y_axis="60″ smoothness="50″]
Pre-Made Inner Pages
Ready-to-use inner page layouts for countless purposes.
[/wvc_parallax_holder]
[wvc_page_index el_id="items-99375″ posts_per_page="100″ page_by_parent="7″ orderby="" order=""]
WooCommerce Integration
[wvc_list icon_color="accent" css_animation="fadeIn" css_animation_delay="400″]
AJAX Shopping Cart
Custom Layout
Inventory Managment
[/wvc_list]
Revolution Slider Error: Slider with alias home_footer_cta not found.
Maybe you mean: 'home_fishing' or 'aboutme' or 'home_en' or 'abouten'