What do you think, are there still some places where poachers dig wolf pits to catch wild boars that then die in agony? I am not talking about third world countries, but about the capital of Poland and the place very close to its center, which is passed by hundreds of thousands of people every day. You do not even guess how illegal hunting in Warsaw look in these days. Scroll down to the next part.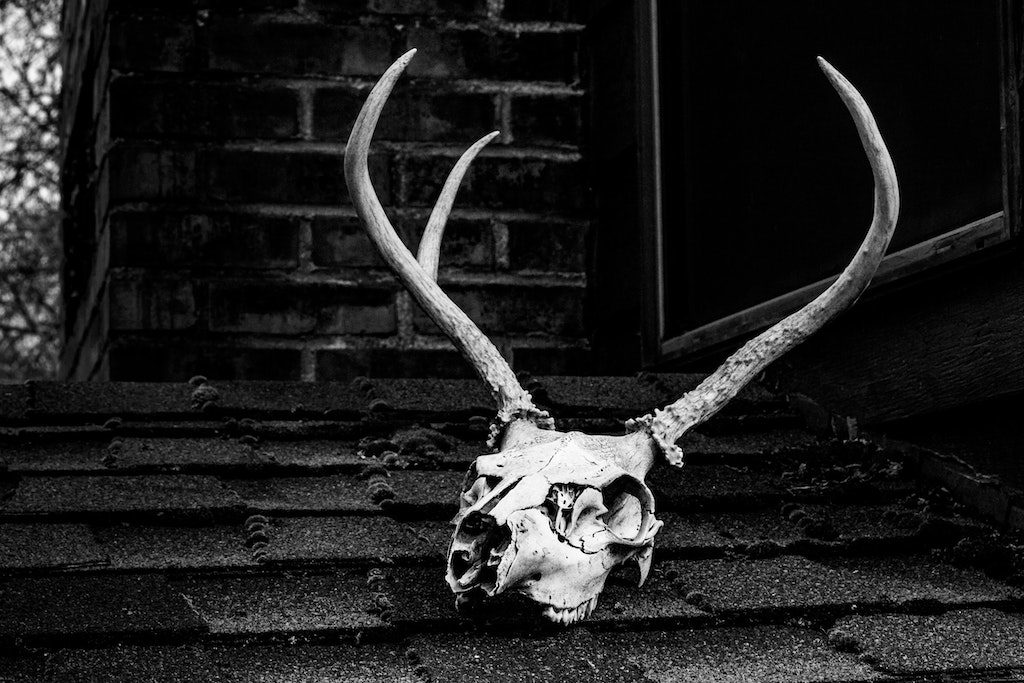 Warsaw's Chernobyl, this is the name of the area near the Siekierkowska Route and Czerniakowska Street near the Czerniakowskie Lake. The portal zyciestolicy.com.pl which announces the case, decided to describe the way that the homeless people who are camping in this place are committing to. So, the homeless came up with the idea of ​​illegal hunt on wild boars and, surprisingly, they are not deterred by the lack of modern weapons. They use techniques known to ancient Romans to dig traps called wolf pits. What do these wolf pits look like? These are holes in clay soil, often filled and washed with groundwaters, covered with branches on which the tarpaulin is hidden masked by soil and leaves. The editors describe the traps found next to the passages of wild animals, whose depth reached up to 170 cm.
What do you think the wild boar's death may look like? If the bottom is wet, the animal most often dies by choking on water or mud. However, if there is no water, the homeless who realize that there is boar trapped, attack the animal with sticks, beating and stabbing them in all possible ways. With all this they have primitive tools, and their actions have no mercy or any humane approach. Their goal is to kill a wild boar, and how long it will last and what they will use is another matter. The whole can last up to several hours.
Apparently, into such pits can also fall young wild boars, which will be crushed by their falling mother. There is no place for any selection, respect for the animal or culture. Only meat is important, and as we all know, one boar can weigh a lot.
However, homeless people from Warsaw's Chernobyl are not interested only in wild boars. They also like pheasants which also live in the area. Scroll down to the next part
[wvc_facebook_page_box height="400″ show_faces="true"]
I read this article in disbelief, but if it is true, then right under the center of the city is a big ecological bomb that threatens both people and animals. ASF is just the tip of the iceberg. Currently, temperatures are getting higher and this promotes the decomposition of dead tissues. Stink, dirt, bacteria and viruses are just waiting to move to conquer the capital and not only the homeless will be able to spread them. Krukowate, doves, homeless cats and even dogs from nearby homes, which only for a moment escape the lured scent of carrion. Probably they will come back after a free meal, to joyfully play with their owner, giving him a solid dose of all sorts of bacteria, and God knows what else.
Where are all pseudo-zoologists who call themselves friends of wild animals? They probably plan another blocking of hunting for the upcoming autumn season, and probably as long as the topic will not be attractive in the media, they will not move their finger towards it. We will only be left with disbelief that this can happen in a civilized European country. Happy hunting!
Źródło / source
https://zyciestolicy.com.pl/jak-bezdomni-w-warszawie-klusuja-na-dziki/?fbclid=IwAR2PEAchbbjKNNaURJmdaMcR2lSfYrZuihDKPGiDTz4PIKXyw9gzSmSj8aQ