Today is exactly one year from the moment when the first small post appeared on my blog. How much has changed since then? In which place I am today and what influence has it had on me during the whole year I experienced?
When I started writing my blog, I set a goal for myself not to publish photos of hunted game. I have deeply believed, and I still believe that hunting has much more to offer and show than another hunted, fox, roe or deer. In addition, such photos cause that we ourselves are exposed to unnecessary hate on the part of the eco-terrorists. That's why I decided that my blog will be a place where a completely different content and message will dominate instead of this type of photos. Probably my facebook and instagram account would have much more likes, but I'm proud of the results because over 7,800 people are watching me on both platforms. This is a serious achievement for which I would like to thank you all.
When writing this text, I decided to see what interests you the most and which topics enjoyed the greatest popularity. Scroll down to the next part.
[wvc_facebook_page_box height="400″ show_faces="true"]
Here are the annual top 3: Number 1, Number 2 and Number 3. What's interesting, all these posts are about the same topic – eco terrorism that more or less affects each of us. I think it is also worth adding that only on the facebook, the reach of each of these posts exceeded 20,000 people, so the topic was and still is really hot. I think that we all see the problem of blocking hunting and hating, which hunts us all over the country every day. I hope that there will be solutions aimed at combating hate speech.
In the previous year there were also entries regarding hunting exams after which I received a lot of questions. It made me realize how hunting apprenticeship is being ignored. Because I am trying to make my blog a place of both entertainment and education, it has motivated me to start working on a big project called Apprenticeship with an idea. The apprenticeship
with the idea is a yearlong cycle of newsletters for trainees and hunters and a book with the same title which the premiere is planned for this year. How does the example number of the apprenticeship newsletter looks like you can check by clicking here or here. Of course, anyone who subscribes to the newsletter will get access to all already created materials and future numbers. This year is also a cooperation with Northern Hunting which you can find the clothing in my store next to hand-made exclusive leather goods. Scroll down to the next part.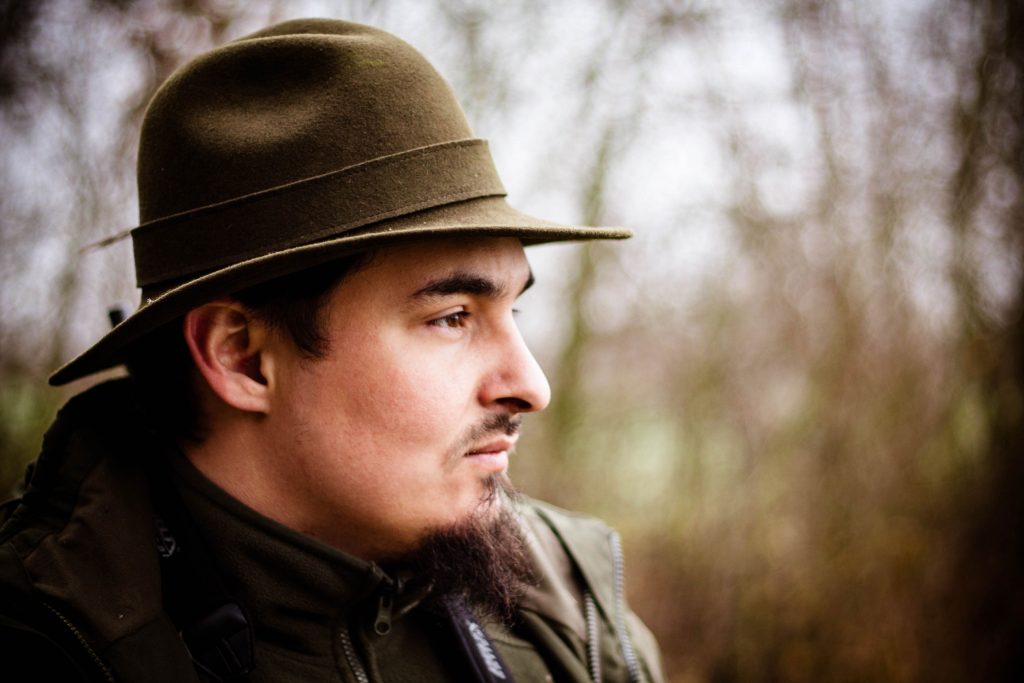 Darzbór!
This year is also a lot of changes that directly affected me. I became one of the editors of the Polish Hunter portal, I changed club and joined a new hunting club thus fulfilling my great dream and purpose, which I chose a few years ago. At the same time, I also received a Congratulatory Letter from the Board of the previous hunting club for my work for nature.
Change of Hunter's CLub opened a completely new chapter in my hunting life. I became the acting spokesperson of the Regional Board of the Polish Hunting Association in Warsaw and the chairman of the team for communication, promotion, culture and hunting ethics. It is a great responsibility!
I can not fail to mention a few fantastic friendships and common hunts in which I participated, and those planned which did not come to fruition due to the zone of silence and ASFV virus. I hope that we will be able to meet sooner than next season.
I wonder if if someone told me that in a year I will be with you in this place, I am more than sure that I would not believe it. But it is not my merit – thanks to you. It is you who give me the energy to have new posts on my blog, or photos on Instagram. It is your sharing of my articles that makes me smile on my face. It's thanks to you I write these words. Thank you for being and letting me be with you.
I wonder what the next year will bring? What will happen when I write a similar summary for next year? This is a big unknown. However, I am certain that I will spend this time in great company – in your company! Thank you for being here! Happy Hunting!